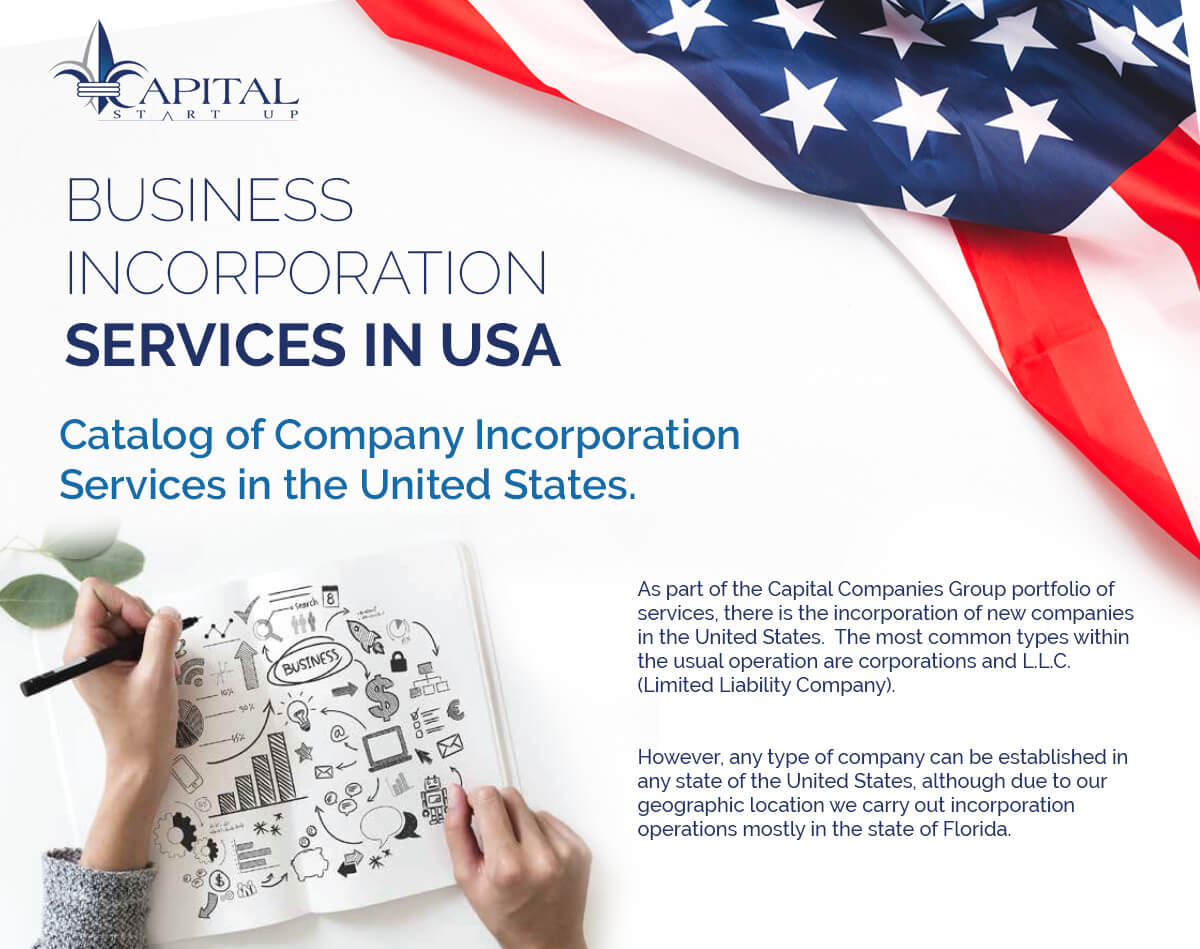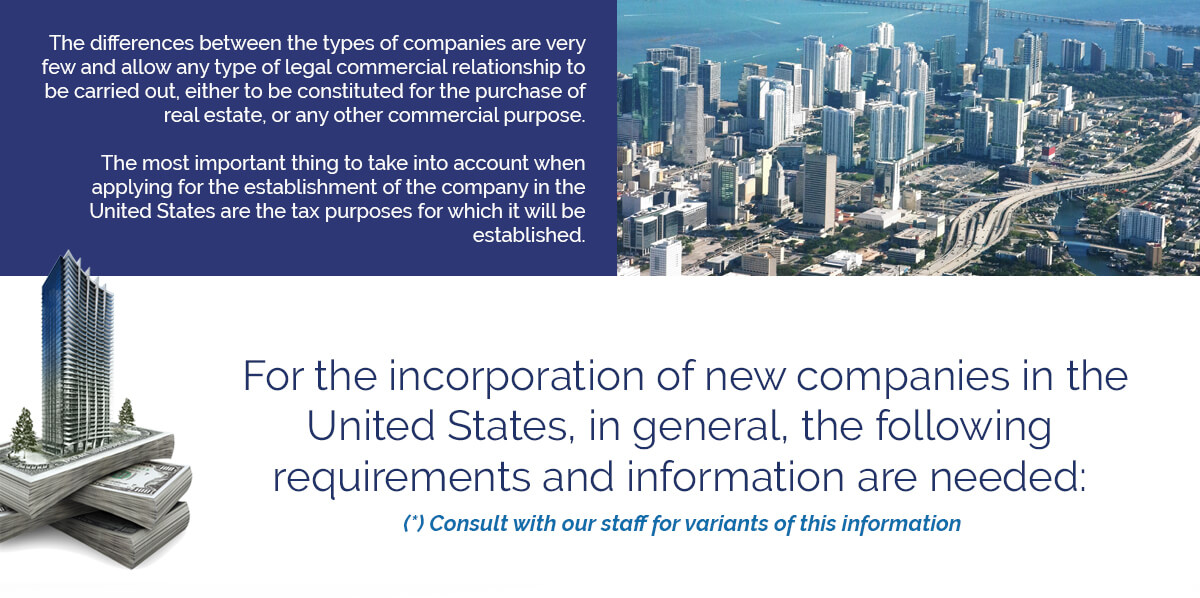 What does the cost include?
a) Name search.
b) Registration and inclusion of the articles of incorporation of the company. p >
c) Management of obtaining EIN (Employer Identification Number) or TAX ID Number of the Company. < / span>
d) Annuity corresponding to registered agent and operational agreement.
e) Express service of 48 hours. (In case of having contracted Corporate service).
See Requirements
• Name of the new Company to be established (preferably two or three alternatives in order of priority).
• Full name of the partners and percentage of shares (they can be one or more shareholders, natural persons or legal persons, regardless of whether they are foreign or resident). span >
• Copy of passports of all partners.
• Name of the Managers or directors (they may or may not be partners and it does not matter if they are foreigners or residents).
• Physical Address of the Company in the United States and specifically in the state where it is incorporated. (*) In the case of Florida, Capital Business Center can provide management services for the incorporation.
• Mailing Address or Mailing Address in the United States. (*) In if it is Florida, Capital Business Center can provide management services for the incorporation.
• Name of the Registered Agent or Registered Agent: Must be a person with SSN (Social Security Number) and with fixed residence in the State in which it is incorporated. If the company is incorporated in the state of Florida, a licensed Paralegal from Capital Companies Group may act as Registered Agent for the new incorporation.
• The approximate cost of incorporation of companies within the State of Florida varies between USD 600 to USD 800 depending on the chosen service modality. (*) Consult our staff for variants of rates and services.
• There is the possibility of making an expedited business registration service by using a Corporate service provided by Capital Companies Group. (Company folder, with the shares printed and the dry stamp of the new company incorporated).
• The approximate time of incorporation of the new company is usually approx. 72 Hrs. (*) Except where additional special processing is required
• In the event that the activity of the new company is buying / selling or Importing / exporting products, it is necessary to process the Sales Tax or Sales Tax certificate, which is processed for an additional cost. This certificate is not necessary if the company is not going to engage in commercial activities or service provision, as is the case when it was established for the purchase of real estate.
See our virtual office packages in the Capital Business Center services catalog.
For more information send an email to the address: info@capitalbusinesscenter.us


If you are interested, complete the following form and we will contact you